Inspire is a premier one-day leadership development experience located centrally in the Chicago-Milwaukee corridor, featuring high-caliber national and regional speakers and experts providing inspirational content to elevate your personal and professional journey.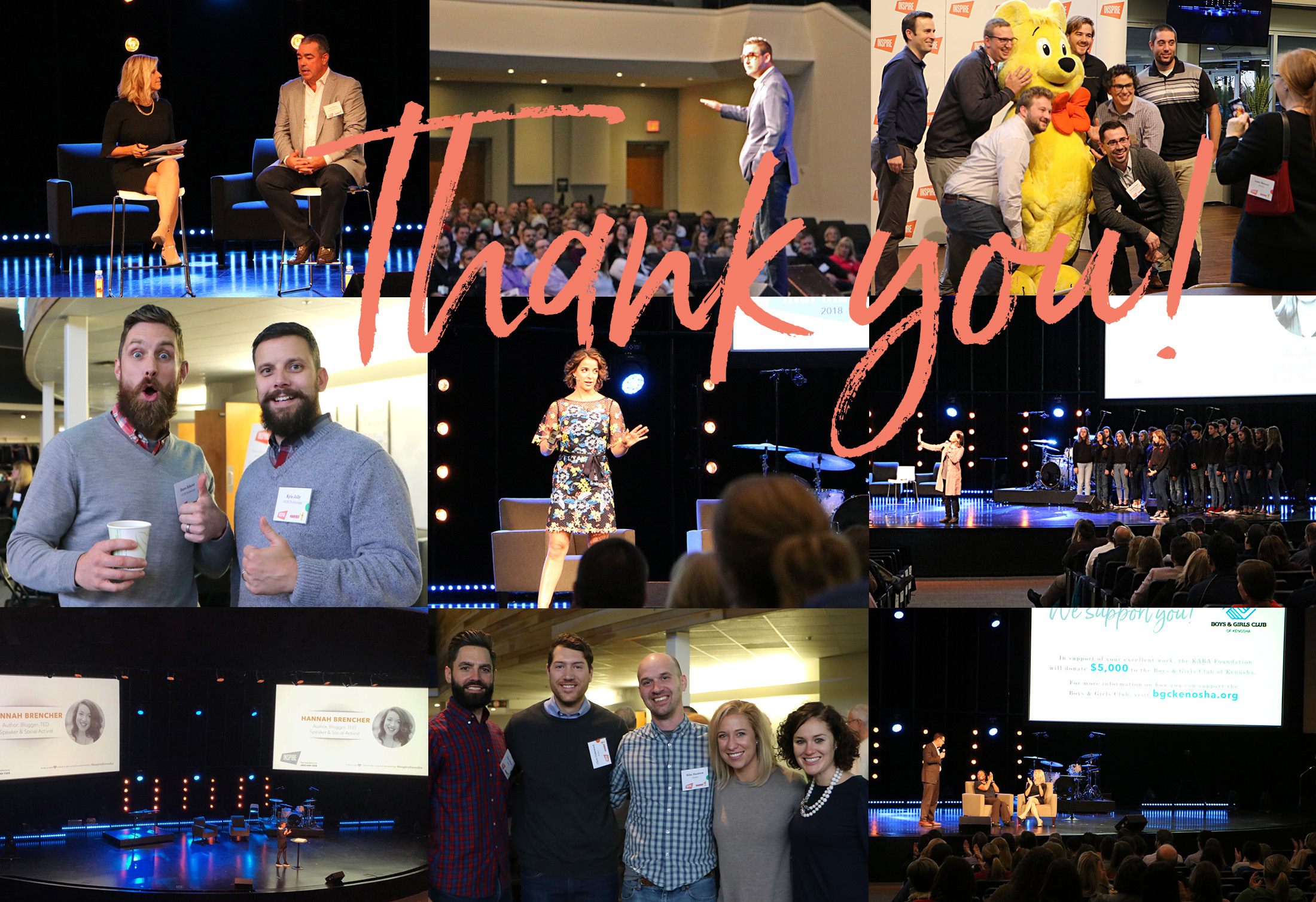 Thank you to the 550+ who attended Inspire 2018 for a day of inspiring content!
Check out pictures from the event on our facebook page: KABAConnectHere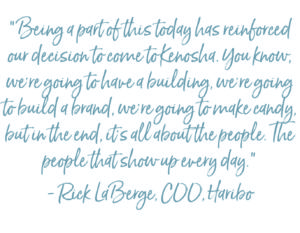 The Inspire 2018 Speaker Line-up!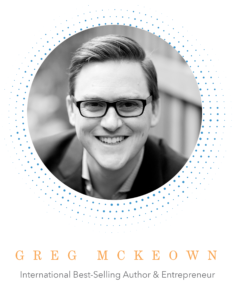 Greg McKeown is the author of the New York Times and Wall Street Journal bestseller, "Essentialism: The Disciplined Pursuit of Less" and the founder of McKeown, Inc, a company with a mission to teach Essentialism to millions of people around the world. Their clients include Adobe, Apple, Airbnb, Cisco, Google, Facebook, Pixar, Salesforce.com, Symantec, Twitter, VMware and Yahoo!.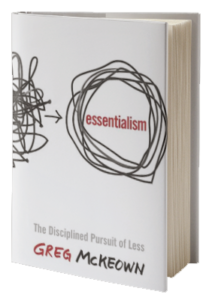 In 2012 he was named a Young Global Leader by the World Economic Forum. His writing has appeared or been covered by Fast Company, Fortune, HuffPost, Politico, and Inc. Magazine and Harvard Business Review.
Greg's keynote will offer a way for us to discern what is essential, eliminating what is not, and removing obstacles in order to make execution as effortless as possible. The disciplined pursuit of less (but better) outlines how to channel our time, energy and effort into making the highest possible contribution toward the goals and activities that matter.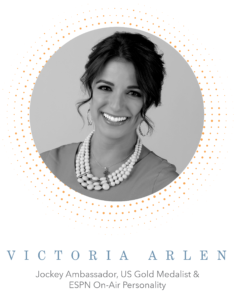 Victoria Arlen's life drastically changed in 2006 when at age of eleven she developed two rare conditions known as Transverse Myelitis and Acute Disseminated Encephalomyelitis. Victoria quickly lost the ability to speak, eat, walk and move. She slipped into a vegetative state and spent nearly four years "locked" inside her own body completely aware of what was going on just unable to move or communicate. Doctors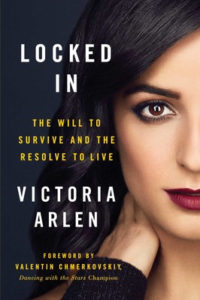 believed there was little hope of survival and recovery was unlikely. Victoria, however was not ready to give up. In 2010 after almost four years she began the nearly impossible fight back to life. Learning how to speak, eat and move all over again.
Victoria went on to exceedingly defy the odds and not only recovered but has since become an accomplished Motivational Speaker, Actress, Model, and Swimmer.
The "Dancing with the Stars" alum's book, Locked In: The Will to Survive and the Resolve to Live, was released August 27th.
Read more | ESPN 30 for 30 Shorts: "Locked In" Documentary on Victoria Arlen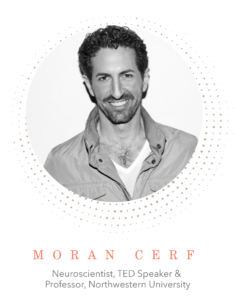 Moran Cerf is a neuroscientist and business professor at the Kellogg School of Management and the neuroscience program at Northwestern University.
In his work, Dr. Cerf helps individuals and businesses harness the current knowledge of the brain to improve thinking and understanding of customers and business decisions.
His academic research uses methods from neuroscience to understand the underlying mechanisms of our psychology, behavior changes, emotion, decision making and dreams.
Dr. Cerf holds a Ph.D in neuroscience from Caltech, an MA in Philosophy and a B.Sc in Physics from Tel-Aviv University.
He holds multiple patents and his works have been published in wide-circulation academic journals such as Nature and Journal of Neuroscience, as well as popular science journals such as Scientific American Mind, Wired, New Scientist and more. Additionally, his work has been portrayed in numerous media and cultural outlets such as CNN, BBC, Bloomberg, NPR, Time, MSNBC, and dozens of others.
He has made much of his research accessible to the general public via his public talks at PopTech, TED, TEDx, Google Zeitgeist, DLD and other venues, gathering millions of views and a large following.
Prior to his academic career, Dr. Cerf spent nearly a decade in industry, holding positions in computers security (as a hacker), pharmaceutical, telecom, fashion, software development, and innovations research.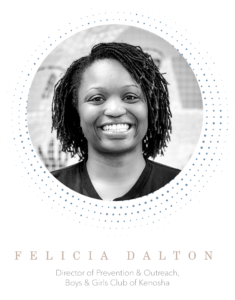 Felicia Dalton is the Director of Outreach & Prevention at the Boys & Girls Club of Kenosha where she case manages 50 local teens, oversees the Teen Center and runs the Lincoln Park summer outpost program. Dalton was raised in Kenosha and was the named the Boys & Girls Club of Kenosha Youth of the Year in 1998. She went on to earn her bachelor's degree in social work from Carthage College and masters of social work from Loyola University Chicago. Dalton spent 10 years in the Air Force and recently moved back to Kenosha to be closer to family.
Under Dalton's leadership, Teen Center average daily attendance went from 28 kids per day in 2016 to 54 kids per day in 2017. Dalton also runs co-ed mentor/mentee groups and hosts weekly young lady empowerment groups at four area schools. Of the 50 case managed youth she works with, 86% have not committed new offenses or had police contact in 2017, and 92% of the youth have improved their academic performance by one grade level.
Dalton is a member of the Kenosha Women's Network and serves on the Kenosha Unity Coalition, a group that works to lessen the amount of violence in the community.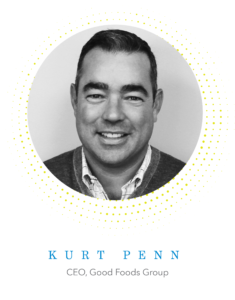 Kurt Penn is the Founder and CEO of Good Foods Group, established in 2008. He is a visionary in all things food & business and has embraced the challenge of bringing delicious food -without any artificial colors or flavors- into the hearts & homes of thousands. Kurt was awarded the Entrepreneur of the Year in 2015 by the Kenosha Area Business Alliance (KABA).
Kurt has 30 years experience in the food industry. He has been responsible for the commercialization of hundreds of successful products at both retail and foodservice.
Prior to Good Foods, Penn was also the Founder and CEO of Penn Valley Farms. Penn Valley Farms was founded in 1994 with the mission to create and sell all natural sausages and deli products. The company was sold to Coleman Natural Foods in 2003 and now is the largest producer of natural and organic proteins in the US.
Kurt is married to his college sweetheart, Heather, and they reside in Northfield, IL. Kurt and Heather are proud parents of their four children. Kurt loves cooking, playing golf & paddle tennis, and spending time with his family.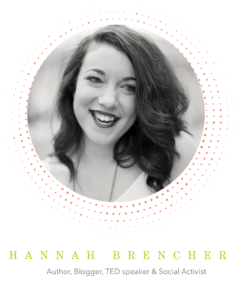 Hannah Brencher is a writer, TED Speaker, and online educator with a heart for building leaders. Her second book "Come Matter Here" released in May 2018. Her first book "If You Find This Letter" tells the story behind a global social movement, More Love Letters. Since 2011, More Love Letters has spread to over 70 countries, all 50 states, and over 100 college campuses.
Her keynotes are not only inspirational, but also encourage maintaining the human touch in everything people do, despite the hustle and bustle in the fast-paced lives today.
Named as one of the White House's "Women Working to Do Good," Hannah and her work have been featured in publications such as CNN World News, the Wall Street Journal, Oprah.com, and Glamour among dozens of others. Hannah lives in Atlanta, Georgia with her husband Lane.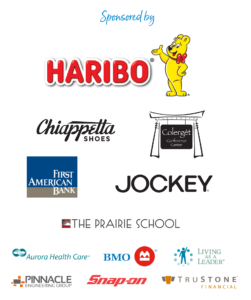 What inspires YOU?
KABA asked people across the Kenosha community and at a past Inspire event what inspires them.  To see more, check out our Facebook page: KABAConnectHere.
On Leadership
The Inspire On Leadership quarterly columns are designed to share thoughts on leadership from local business and community leaders and features a regular column from leadership expert Aleta Norris of Living as a Leader.
Summer 2018
Leadership is Everywhere
By Aleta Norris, Principal, Living as a Leader
Something entirely my own
By Kimberly Warner, Owner, Authentique Gifts in Downtown Kenosha
Spring 2018
This is what it's come to?
By Aleta Norris, Principal, Living as a Leader
One step to increased employee retention
By Jonathan Reynolds, CEO at Titus Talent & Certified Partner at The Predictive Index
Summer 2017
Leading Change
By Aleta Norris, Principal, Living as a Leader
A passion for lifelong learning
By Dr. Sue Savaglio-Jarvis, Superintendent of the Kenosha Unified School District
Spring 2017
Understand Yourself and Others
By Aleta Norris, Principal, Living as a Leader
Fall 2016
Accidental Leadership
By Aleta Norris, Principal, Living as a Leader
The ROI of community involvement
By Jayne Herring, Director of Marketing & Communications, Gateway Technical College
Summer 2016
Set Employees Up For Success
By Aleta Norris, Principal, Living as a Leader
Leaders: Bring your passion
By Annette Stitch, Quality Assurance Manager, Fair Oaks Farms & President, YLink
Spring 2016
Ask Them How They're Doing
By Aleta Norris, Principal, Living as a Leader
Learning vs. Mistakes
By Jean Moran, recently retired CEO of LMI Packaging Solutions & Executive Director at Building Our Future
Winter 2016
Missed Opportunities of Leaders
By Aleta Norris, Principal, Living as a Leader
The Importance of Having a Vision
By Michael Pollocoff, recently retired Village Administrator, Village of Pleasant Prairie
Fall 2015
Leadership and Positive Feedback
By Aleta Norris, Principal, Living as a Leader
Learning from Leaders in our Community
By Todd Battle, President, Kenosha Area Business Alliance
Recommended Resources
Below is a list of books, videos and other resources that will take you further along on your leadership journey and expose you to innovative community concepts taking place throughout the country.  Some of these inspirational leaders have spoken at a past Inspire events.