Inspire is happening in 2021!
Save the date: Friday, October 15
We look forward to bringing you a great day filled with inspiration and connection.  Additional details, our speaker line-up, and registration information will be available soon.
Inspire is a premier one-day leadership development experience located centrally in the Chicago- Milwaukee corridor, featuring high-caliber national and regional speakers, career advancing connections & unique experiences designed to elevate your personal and professional leadership journey. Attendees walk away energized to lead their companies and their community.
Due to the national public health emergency surrounding COVID-19, Inspire did not take place in 2020. Below is a look at Inspire 2019.  See photos from the event on the KABA facebook page: KABAConnectHere
Interested in sponsoring this year's event?  Get details here or reach out to Brooke Infusino at binfusino@kaba.org.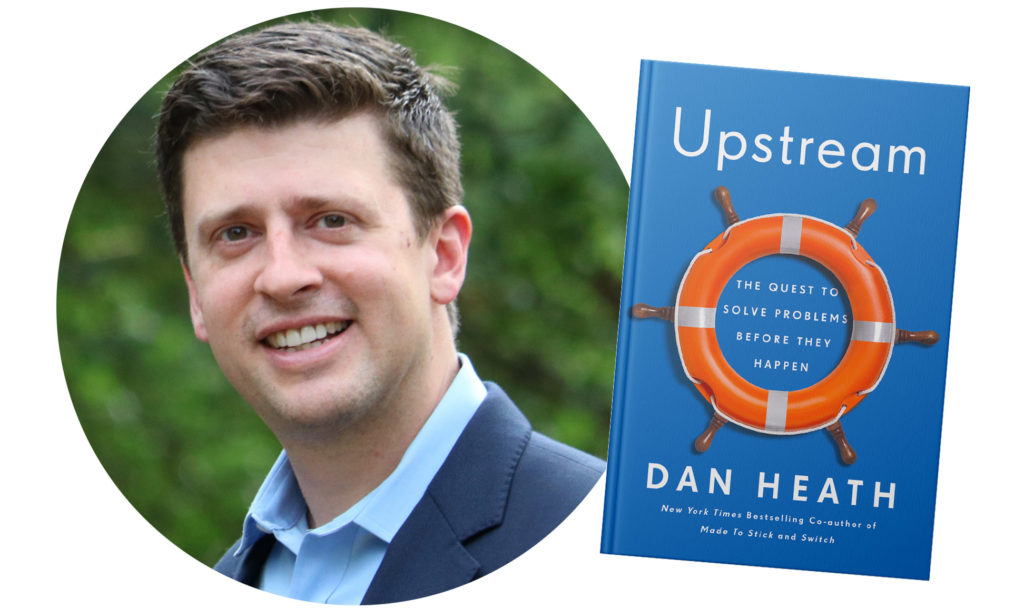 KEYNOTE
Author Dan Heath
Heath is a co-author, along with his brother Chip, of four long-running bestsellers: Made to Stick, Switch, Decisive, and The Power of Moments. The Heath Brothers' books have sold over three million copies worldwide and have been translated into 33 languages. He'll be discussing content from his book Upstream: The Quest To Solve Problems Before they Happen – which explores practical solutions for preventing problems in our lives and our society — rather than simply reacting to them.
Learn more
JUST ANNOUNCED!
Ayesha Ahmed
Ayesha Ahmed is General Counsel of Nexus Pharmaceuticals, a pharmaceutical company which focuses on developing, manufacturing and commercializing specialty and generic injectables.  After graduating from law school in 2006 Ayesha began her career at a boutique litigation firm. She then went on to clerk for the Honorable Moshe Jacobius at the Circuit Court of Cook County, Illinois. In 2011 Ayesha joined Nexus Pharmaceuticals and is now part of the executive leadership team.  Ayesha also serves on the board of the UMMA Center, a non profit organization located in Waukegan, Illinois that empowers underserved communities throughout Lake County and is a member of the advisory council of the Pro-Bono Network which provides free legal assistance to individuals throughout the Chicagoland area. Ayesha received her Bachelor of Arts from Case Western Reserve University and her law degree from Chicago-Kent College of Law.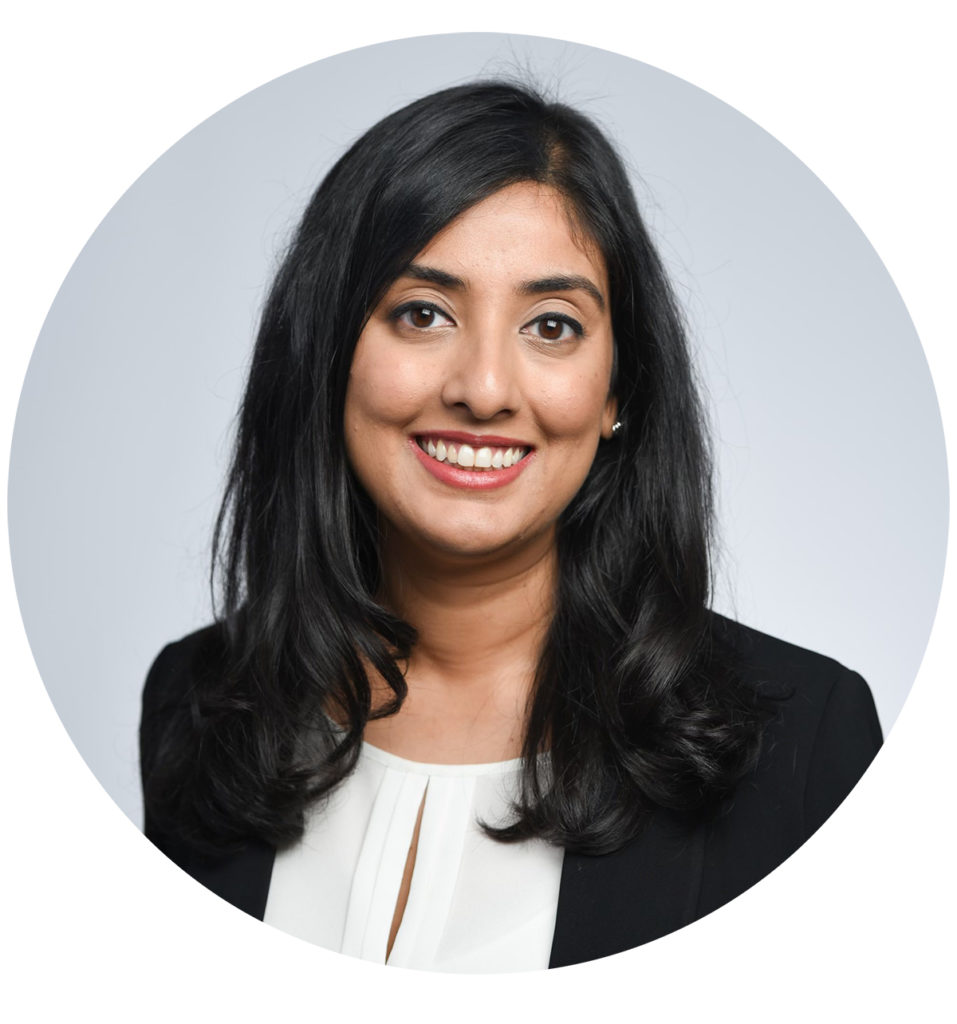 KABA is excited to bring Inspire to Kenosha, WI, for the eighth year! What began as an event with approximately 75 people in a small lecture hall at Carthage College has evolved into a highly produced leadership experience with more than 600 energized professionals engaging with our speakers at each other in the auditorium at Journey Church. The goal of Inspire was to empower attendees to make real connections, learn new and motivating content, and hear uplifting stories the local community – and ultimately help develop better leaders and community members.
And did you know? Proceeds from Inspire directly benefit the KABA Education Foundation! The Foundation, formed in 1996, to develop educational initiatives in collaboration with local Kenosha schools. The Foundation aims to increase graduation and educational attainment rates, improve the overall quality of education and foster the best school system in the state. Some of the initiatives of the Foundation include an elementary school mentoring program, annual scholarship awards for local students attending local schools, and support for various other educational initiatives such as Building our Future and the Gateway Promise Program. Read more about the foundation here.
Previous speakers include:
Charles Duhigg, Pulitzer prize-winning columnist for the New York Times and author of Smarter Faster Better
Sam Walker, Leadership columnist for the Wall Street Journal and author of the The Captain Class
Victoria Arlen, US Gold Medalist, ESPN on-air personality and Jockey spokesmodel
Greg McKeown, international best-selling author
Moran Cerf, Neuroscientist, Northwestern university
Jon Gordon, leadership expert and best-selling author
Rick LaBerge, Chief Operations Officer, Haribo North America
Hannah Brencher, Author, TED Speaker & Social Activist
Christine Specht, CEO, Cousins Subs
Kurt Penn, CEO, Good Foods Group
Chris VanEtten, U.S. Marine vet, double amputee and Jockey spokesmodel
Ben Brenton, Chief Innovation Officer, Snap-on Inc.
Richard Sheridan, author of Joy, Inc.
Jeff Shinaberger, author of More or Less

1. Gain access to world-class speakers.
Learn from some of the most sought-after leadership and inspirational speakers on the market today, including best-selling authors Charles Duhigg and Sam Walker, along with entrepreneur Jess Ekstrom, and top tier talent from The Second City! And, you'll hear other local stories that will remind you why talent in our community is second to none. As an added bonus, leadership expert Aleta Norris will navigate you through the day – helping you to take action on the things you learn at Inspire long after the conference ends.
2. It's a great value, right in your own backyard.
This is your chance to attend a full-day leadership conference, with plenty of entertainment and event swag — at a fraction of the cost of similar conferences. Plus – you won't need to spend the extra cash on hotels or airfare!! Register by September 13 to access the early bird rate. Nonprofit, educator, and student discounts are also available.
3. Engage your workforce in a meaningful way.
When you commit to building your capacity and your team's capacity to lead, you'll start to see real ROI. A stronger, more inspired & engaged workforce will ultimately work harder to fulfill the mission of the organization they work for – and the community in which they live.
4. Make connections with leaders & influencers.
Inspire has grown into KABA's largest annual event, attracting close to 600 people in the Chicago-Milwaukee corridor. In addition to stellar leadership content, you'll build relationships with a broad network of talented entrepreneurs, subject-matter experts, young professionals, experienced industry leaders, educators, and others.
5. Ignite your passion & purpose.
Inspire is the perfect chance to take pause from the daily grind to focus on yourself, your team, and the steps you can take to elevate your personal and professional life. Plus, it's a fun day.
On Leadership
The Inspire On Leadership quarterly columns are designed to share thoughts on leadership from local business and community leaders and features a regular column from leadership expert Aleta Norris of Living as a Leader.
Spring 2021
Thank Your Employees for Doing Their Job
By Aleta Norris, Principal, Living as a Leader
The Benefits of Servant Leadership
By Jeff Hill, Regional President – Wisconsin for Herzing University.
Fall 2020
Two Ways to Help Your Employees Be Accountable
By Aleta Norris, Principal, Living as a Leader
Leadership During Crisis
By Lisa Just, Patient Service Area President, South Wisconsin, & President, Aurora Medical Center- Kenosha
Summer 2020
Master Tips for Asking Great Questions
By Aleta Norris, Principal, Living as a Leader
Spring 2020
Leaders! Shift from DOING to LEADING
By Aleta Norris, Principal, Living as a Leader
Positivity x Progress x People
By Andrew Gavin, Director of Athletics at the University of Wisconsin – Parkside
Fall 2019
Small nuggets, big difference
By Aleta Norris, Principal, Living as a Leader
It takes a village to have a successful career
By Jamie Hogan, President of Specialized Accounting Services LLC
Summer 2019
Tips for First Time Managers
By Aleta Norris, Principal, Living as a Leader
True LEADERS must be SERVANTS first!
By Tamarra Coleman, Executive Director of the Shalom Center of Interfaith Network of Kenosha County, Inc.
Spring 2019
Time for extreme self care
By Aleta Norris, Principal, Living as a Leader
Work hard. Treat people the right way. Be accountable. Lead by example.
Jake McGhee is the Chief Executive Officer of the Boys & Girls Club of Kenosha
Fall 2018
Responsibility Requires Confidence
By Aleta Norris, Principal, Living as a Leader
The ROI that Beats the Stock Market 
By Lynn Debilzen, Manager, Birth to 8, Building our Future
Summer 2018
Leadership is Everywhere
By Aleta Norris, Principal, Living as a Leader
Something Entirely my Own
Kimberly Warner, Owner, Authentique Gifts in Downtown Kenosha
Spring 2018
This is what it's come to?
By Aleta Norris, Principal, Living as a Leader
One step to increased employee retention
By Jonathan Reynolds, CEO at Titus Talent & Certified Partner at The Predictive Index
Summer 2017
Leading Change
By Aleta Norris, Principal, Living as a Leader
A passion for lifelong learning
By Dr. Sue Savaglio-Jarvis, Superintendent of the Kenosha Unified School District
Spring 2017
Understand Yourself and Others
By Aleta Norris, Principal, Living as a Leader
Fall 2016
Accidental Leadership
By Aleta Norris, Principal, Living as a Leader
The ROI of community involvement
By Jayne Herring, Director of Marketing & Communications, Gateway Technical College
Summer 2016
Set Employees Up For Success
By Aleta Norris, Principal, Living as a Leader
Leaders: Bring your passion
By Annette Stitch, Quality Assurance Manager, Fair Oaks Farms & President, YLink
Spring 2016
Ask Them How They're Doing
By Aleta Norris, Principal, Living as a Leader
Learning vs. Mistakes
By Jean Moran, recently retired CEO of LMI Packaging Solutions & Executive Director at Building Our Future
Winter 2016
Missed Opportunities of Leaders
By Aleta Norris, Principal, Living as a Leader
The Importance of Having a Vision
By Michael Pollocoff, recently retired Village Administrator, Village of Pleasant Prairie
Fall 2015
Leadership and Positive Feedback
By Aleta Norris, Principal, Living as a Leader
Learning from Leaders in our Community
By Todd Battle, President, Kenosha Area Business Alliance
Recommended Resources
Below is a list of books, videos and other resources that will take you further along on your leadership journey and expose you to innovative community concepts taking place throughout the country.  Some of these inspirational leaders have spoken at a past Inspire events.