Living as a Leader – Leadership Development Series Overview
In the beginning…a star employee is awarded a leadership position, and views it as a promotion. What employees often don't realize is that they've just signed up for a new responsibility that requires a completely different skill set.  Oftentimes, organizations believe an outstanding technical expert will be an outstanding leader. In fact, to be a successful leader, steady development progress over time is often the only solution!
The Principles
The Leadership Development Series is based upon the principles of:
Managing the Delicate Balance Between Accountability and Inspiration – Leaders are in place to maximize productivity through accountability. In the process, leaders must remember to inspire others. Often leaders demonstrate too much of one component or the other. A truly effective leader can maintain the balance between accountability and inspiration.
Serving Others – Leaders are in place to serve their employees. This servant mindset, inherent throughout the series, focuses on meeting the needs of others to get the best results.
Willingness + Ability – We encourage leaders to WANT to improve as a leader…each day…and then we equip them with the tools to do so! They must be willing to change and grow as a leader.
Steady Progress Over Time – We strive to build good habits over time! There is no "slam dunk" in building strong leaders. Patience, commitment and steady progress over time comprise the necessary pathway to good leadership.
"Nine months ago, I didn't know what I didn't know about my leadership abilities. Through Living As A Leader, I have experienced truth, humility, honesty, and inspiration while learning to hone my leadership skills. Leadership is not a job title, it is a job responsibility. The lessons and knowledge I am taking away from this experience transcend the workplace and apply to all facets of my life."
– Jason Rohloff, production manager, Engendren Corporation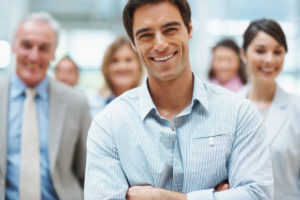 The Process
The Leadership Development Series is a process, not a program or an event. This is a crucial distinction. While the content is important, the process is multi-faceted to ensure better results!
Monthly Skill Development Sessions – The selection of core modules has been carefully chosen to serve as a foundation needed by all leaders. There will be one four-hour session per month.
Benefits:
– Professional development to build awareness and skills in critical areas of leadership effectiveness
– Networking with peers in other organizations, with similar challenges
– Application of skills to real-life situations
Monthly Coaching Sessions – Individual development progress takes place in monthly coaching sessions. Participants will work with a leader coach to increase job transfer and provide custom support. There will be one one-hour session per month.
Benefits:
– One-on-one support for application of skills
– Opportunity to personalize professional development
– Deal with specific leadership challenge