COVID-19 Resource Center for Kenosha Area Employers
In an effort to keep Kenosha Area employers up to date during the public health emergency surrounding the COVID-19 pandemic, KABA has developed the following collection of resources.
The latest from the Kenosha County Division of Health: KCDOH COVID-19 Situation Report (April 1, 2020)
Unpacking the Families First Coronavirus Response Act
KABA hosted a webinar on March 31 about the Families First Coronavirus Response Act. Employment law attorney Oyvind Wistrom, with Lindner & Marsack, S.C, led an informational session on the Families First Coronavirus Response Act – which requires certain employers to provide employees with paid sick leave or expanded family and medical leave for specified reasons related to COVID-19. The new law will take effect on April 1, 2020. Below is a live recording of the webinar as well as some of the presentation materials.
View recorded webinar    View the PowerPoint presentation
Paycheck Protection Program (PPP): An SBA loan that helps businesses keep their workforce employed during the Coronavirus (COVID-19) crisis. Get a complete overview here.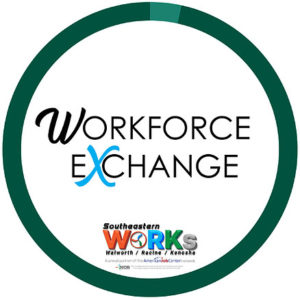 Workforce Exchange: Don't lose your labor force during the COVID-19 shutdown
If you are concerned about temporarily laying off your workers due to COVID-19 work stoppages, consider Workforce Exchange. With Workforce Exchange, you "lease" your employees to a company that has an emergency NEED for workers during the COVID-19 situation. You retain your labor force and they are again available to you once you re-open. The company with the labor need pays YOUR company for use of your labor force, you pay your employees while you are shut down and the company leasing them pays you.
Learn more
Safer at Home order
Governor Tony Evers and Wisconsin Department of Health Services (DHS) Secretary-designee Andrea Palm issued a Safer at Home order to mitigate the spread of COVID-19, effective at 8 am on Wednesday March 25th. This order will remain in effect until 8 am on Friday, April 24th or until a superseding order is issued.
State of Wisconsin Department of Health Services Emergency Order #12: Safer at Home Order
Read more about the order, including what the state is considering essential businesses and operation, see the Safer at Home FAQs
WEDC COVID-19 Business Resources
The Wisconsin Economic Development Corporation recetly developed a dedicated page on their website to provide the latest, best information to our clients and the citizens of Wisconsin on resources aimed at maintaining the vitality of the companies upon which our economy depends.
WEDC COVID-19 Business Resources

Several companies are hiring temporary workers
If you or your employees currently out of work due to the closures in place, there are several companies that are currently in need of temporary workers, including Amazon, Gordon Food Service and Meijer.
More information
If your company is temporarily in need of additional employees, please contact Brooke Infusino at binfusino@kaba.org.
Kenosha County businesses, can you help?
There are several community organizations that have mobilized to help those that are currently and will be adversely affected by the COVID-19 (Coronavirus) pandemic.  One area of particular need is food pantries which are running critically low of food and other essential items.
At a time of crisis like this, the business community has an unique opportunity to provide assistance. If your company can donate food, water, cleaning services, other goods or services, or is able to help in any other way, please consider doing so. Below is a list of some of the local organizations that are in need of additional donations so they can continue helping the most vulnerable in our community.
From the Wisconsin Emergency Management: If your business is able to help supply resources & supplies needed to help fight COVID-19, please contact Lacey Shoemaker at Lacey.Shoemaker@wi.gov. Full list of items needed: https://bit.ly/3dlO72g
If you have any questions or need additional information, please contact KABA at info@kaba.org.
Below is a list of local,regional and national resources specifically for employers as they deal with the COVID-19 (Coronavirus) pandemic.
Other updates, information, and upcoming events:
WEDC announces targeted grants to small businesses suffering losses due to COVID-19 emergency | Read more
Business Lending Partners  | COVID-19 Financial Resources
UPCOMING EVENT: Business Health Care Group webinar – Best Practices & New Legal Mandates for Employers Confronting COVID-19 | Wed., April 8, 1:30 pm – 3:30 pm (Learn more)
UPCOMING EVENTS: Virtual Job Fair  |  April 15-29, 2020 | Presented by Wisconn Valley Media Group  |  Learn more
DAILY WEBINARS | 10 AM and 2 PM | Half-hour webinars to help you complete the U.S. Small Business Administration Disaster Loan application. Register now by following these links: 10AM Webinar > bit.ly/3dqVxBf

  | 2PM Webinar >

bit.ly/39fksVo

Many employees may be experiencing increased anxiety and other mental health-related issues. Below is information about EAPs and other resources to help your employees in this critical time:

Froedtert South opened a drive-thru coronavirus testing site in Kenosha County. The testing will take place in the parking lot of Froedtert South's Pleasant Prairie clinic, located at 10256 Old Green Bay Rd. If you are experiencing symptoms or believe you may have been exposed to COVID-19, you are asked to call (262) 671-7777 for an initial phone evaluation. | Read more
Treasury announces extension of tax payments | Read more
Watch a recording of the informative webinar: How your business can withstand a global pandemic, presented by the MMAC (broadcast on March 17) | Watch now

On March 18, KABA conducted a survey of Kenosha Area employers to gather information about how companies are responding and dealing with the COVID-19 pandemic. The United States has rarely faced a public health emergency of this magnitude and as businesses try to figure out the best courses of action, we hope you find it helpful to hear what other local companies are doing at this time.
See the results
Racine Area Manufacturers and Commerce (RAMAC) surveyed its members on March 19-20, 2020.  Click here to view those results.

KABA staff is working remotely, available to help
KABA employees are currently working remotely. You can reach any member of our team via their regular contact information: kaba.org/about/staff.
We will continue to share updates as additional information becomes available. Please contact us if you have a particular concern or need assistance.
COVID-19 (Coronavirus) Employer Updates
Archives of email newsletters