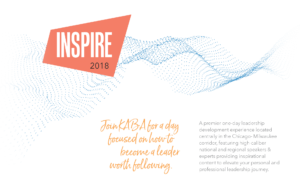 The Inspire one-day leadership experience brings out the best in our lives, our work, our teams, and our community through intentional and positive leadership.
Date: Friday, October 12, 2018
Time: 7:30 a.m. – 4:00 p.m.
Location: Journey Church, 10700 75th St, Kenosha, WI
Cost: $175 per person | early bird rate – $150 (expires August 31) | student & non profit rates available
Please register at one of the links below by August 31 to receive the early bird discount.  Questions? Contact KABA at 262.605.1100 or info@kaba.org.

KABA is excited to announce its first speakers for Inspire 2018!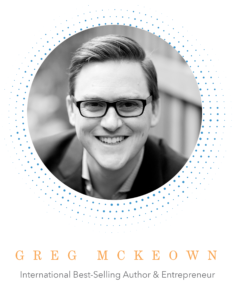 Greg McKeown is the author of the New York Times and Wall Street Journal bestseller, "Essentialism: The Disciplined Pursuit of Less" and the founder of McKeown, Inc, a company with a mission to teach Essentialism to millions of people around the world. Their clients include Adobe, Apple, Airbnb, Cisco, Google, Facebook, Pixar, Salesforce.com, Symantec, Twitter, VMware and Yahoo!.
In 2012 he was named a Young Global Leader by the World Economic Forum. His writing has appeared or been covered by Fast Company, Fortune, HuffPost, Politico, and Inc. Magazine and Harvard Business Review.
Greg's keynote will offer a way for us to discern what is essential, eliminating what is not, and removing obstacles in order to make execution as effortless as possible. The disciplined pursuit of less (but better) outlines how to channel our time, energy and effort into making the highest possible contribution toward the goals and activities that matter.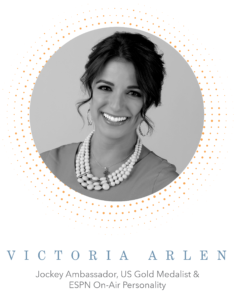 Victoria Arlen's life drastically changed in 2006 when at age of eleven she developed two rare conditions known as Transverse Myelitis and Acute Disseminated Encephalomyelitis. Victoria quickly lost the ability to speak, eat, walk and move. She slipped into a vegetative state and spent nearly four years "locked" inside her own body completely aware of what was going on just unable to move or communicate. Doctors believed there was little hope of survival and recovery was unlikely. Victoria, however was not ready to give up. In 2010 after almost four years she began the nearly impossible fight back to life. Learning how to speak, eat and move all over again.
Victoria went on to exceedingly defy the odds and not only recovered but has since become an accomplished Motivational Speaker, Actress, Model, and Swimmer.


It's a chance to invest in YOU and YOUR TEAM. Taking a pause from your everyday routine to learn from our inspirational speakers is a great way to fuel the tank. Manage a team? According to our recent labor market analysis – many employees are seeking professional development opportunities. Allow and support your employees to attend Inspire to show you're invested in their growth and retention.

The content will move you to action. No matter the field, industry sector or part of the community you impact, the speakers at Inspire 2018 have developed content to empower your leadership journey.

It's in your own backyard. No flights to catch. No hotels to check in. And, you can skip the commute to Chicago or Milwaukee. You've got a high-caliber development opportunity centrally located between the two metro areas, right here in Kenosha.

You'll have fun. Consider this the best un-conference in the region. You'll have the chance to listen to live music, snap some pics, and socialize with your peers and new leaders during and after the conference.

It's a great value. Not only are you taking back valuable leadership insight from the speakers – you get a hardcover copy of a speaker's book, a journal, lunch and snacks, and live entertainment. Take advantage of the early bird rate nowl – it expires August 31!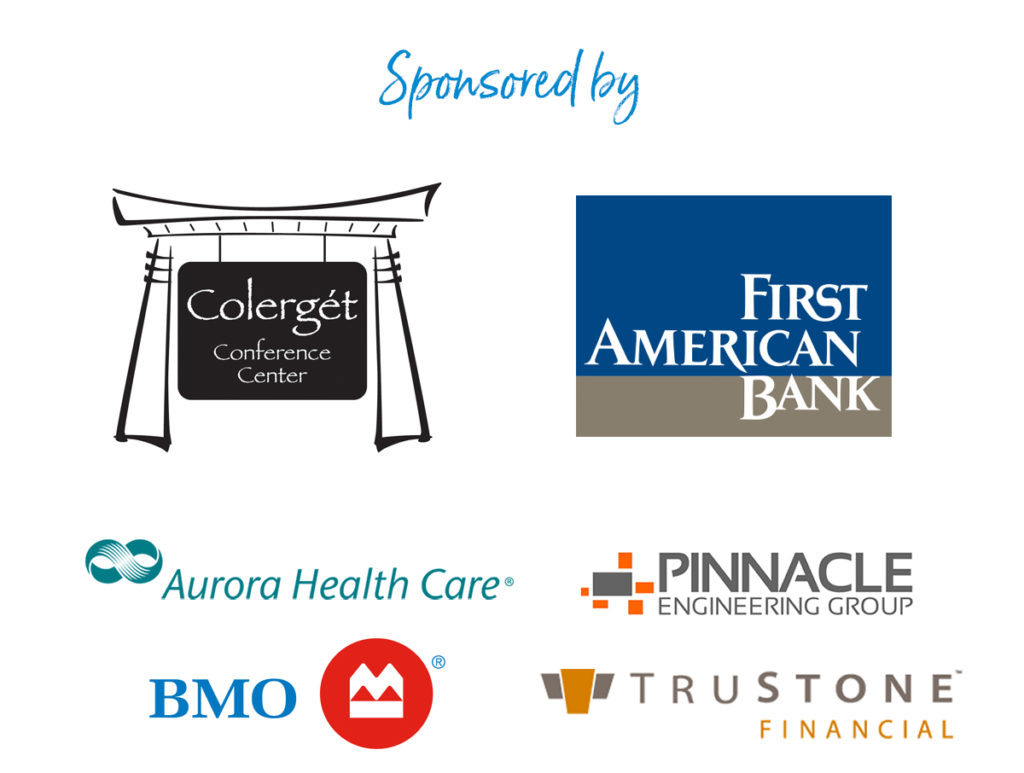 Interested in sponsorship?  KABA is currently seeking support from companies and organizations to provide this important programming.
Inspire 2018 is hosted by the Kenosha Area Business Alliance Foundation—a 501(c)(3) entity—which plays an active role in supporting educational initiatives in the Kenosha area. All sponsorships are tax deductible. To learn more about the KABA Foundation, visit kaba.org/about/kaba-foundation.
If you have questions or are interested in sponsoring, contact Brooke Infusino at binfusino@kaba.org or 262.925.3464.
What inspires YOU?
KABA asked people across the Kenosha community and at a recent Inspire event what inspires them.  To see more, check out our Facebook page: KABAConnectHere.
On Leadership
The Inspire On Leadership quarterly columns are designed to share thoughts on leadership from local business and community leaders and features a regular column from leadership expert Aleta Norris of Living as a Leader.
Spring 2018
Summer 2017
Spring 2017
Fall 2016
Recommended Resources
Below is a list of books, videos and other resources that will take you further along on your leadership journey and expose you to innovative community concepts taking place throughout the country.  Some of these inspirational leaders have spoken at a past Inspire events.