Inspire is a premier one-day leadership development experience located centrally in the Chicago- Milwaukee corridor, featuring high-caliber national and regional speakers, career advancing connections & unique experiences designed to elevate your personal and professional leadership journey. Attendees walk away energized to lead their companies and their community.
Your registration includes access to the conference, hardcover journal, a copy of The Captain Class, a copy of Smarter, Better, Faster, lunch, snacks and live entertainment – and more!
#InspireKenosha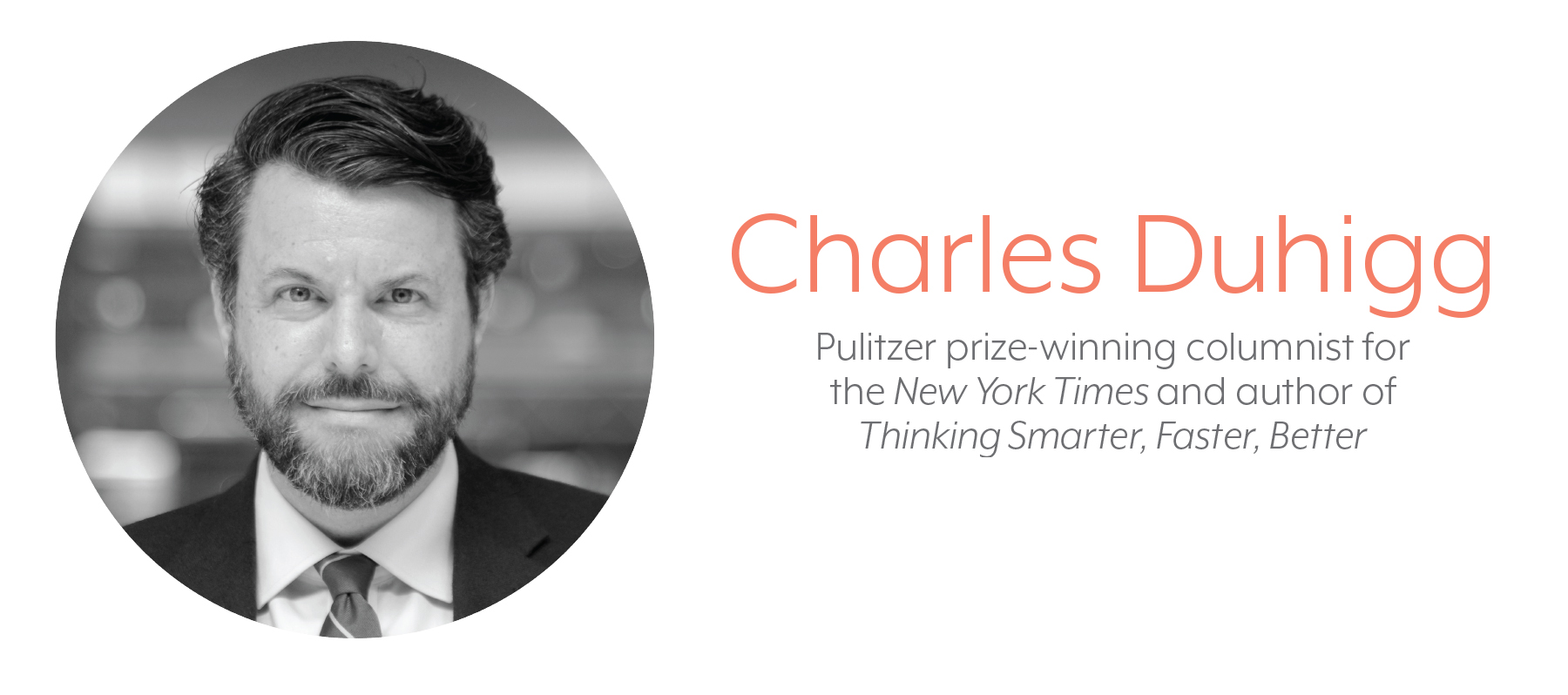 Charles Duhigg is the bestselling author of The Power of Habit: Why We Do What We Do in Life and Business, which explores the science of habit formation in our lives, companies and societies. His newest book Smarter, Better, Faster: The Secrets of Being Productive in Life and Business (2016) is a fascinating exploration of the science of productivity, and why, in today's world, managing how you think—rather than what you think—can transform your life.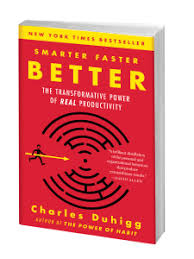 Duhigg's presentations are both descriptive and prescriptive, and speak to a wide range of groups from the fields of science, medicine, business and education.
Duhigg is a Pulitzer prize-winning investigative reporter for The New York Times Magazine. A former writer for The New York Times business section as well, he has authored or contributed to multiple series, including "The Reckoning" (2008), which studied the causes and outcomes of the financial crisis, and "The iEconomy", which examined the global economy through the lens of Apple, and which won the 2013 Pulitzer prize in explanatory journalism.
In addition to his reporting, Duhigg is a regular contributor to television and radio, including the Newshour with Jim Lehrer, Frontline, Dr. Oz and various programs on CNBC and NPR. He is a graduate of the Harvard Business School and Yale College. Read more about Charles at charlesduhigg.com/about.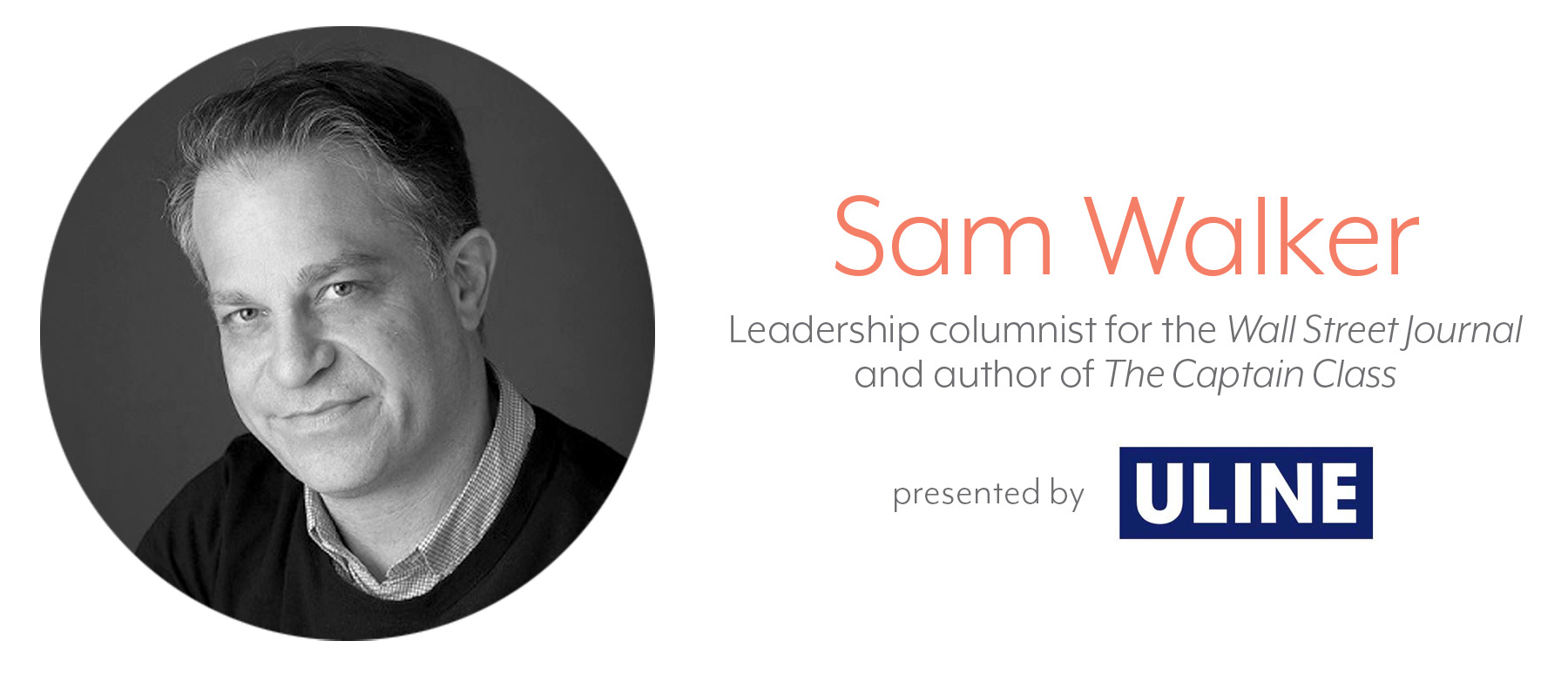 Sam Walker is The Wall Street Journal's leadership columnist and the author of The Cap
tain Class, which was named one of the best business books of 2017 by CNBC, Amazon, The New York Times, Strategy + Business, and Sports Illustrated.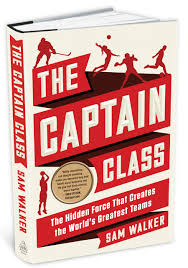 Walker joined The Journal in 1998 as a sportswriter and sports columnist. In 2009, he became the founding editor of the paper's prizewinning daily sports coverage. He later served as the Journal's deputy page-one editor.
In addition to writing his column, Walker is a frequent keynote speaker, sharing his insights on teambuilding and corporate coaching for companies, military units, and professional, collegiate and Olympic sports teams, including the NFL's Chicago Bears. Read more about Sam at bysamwalker.com/meet-sam.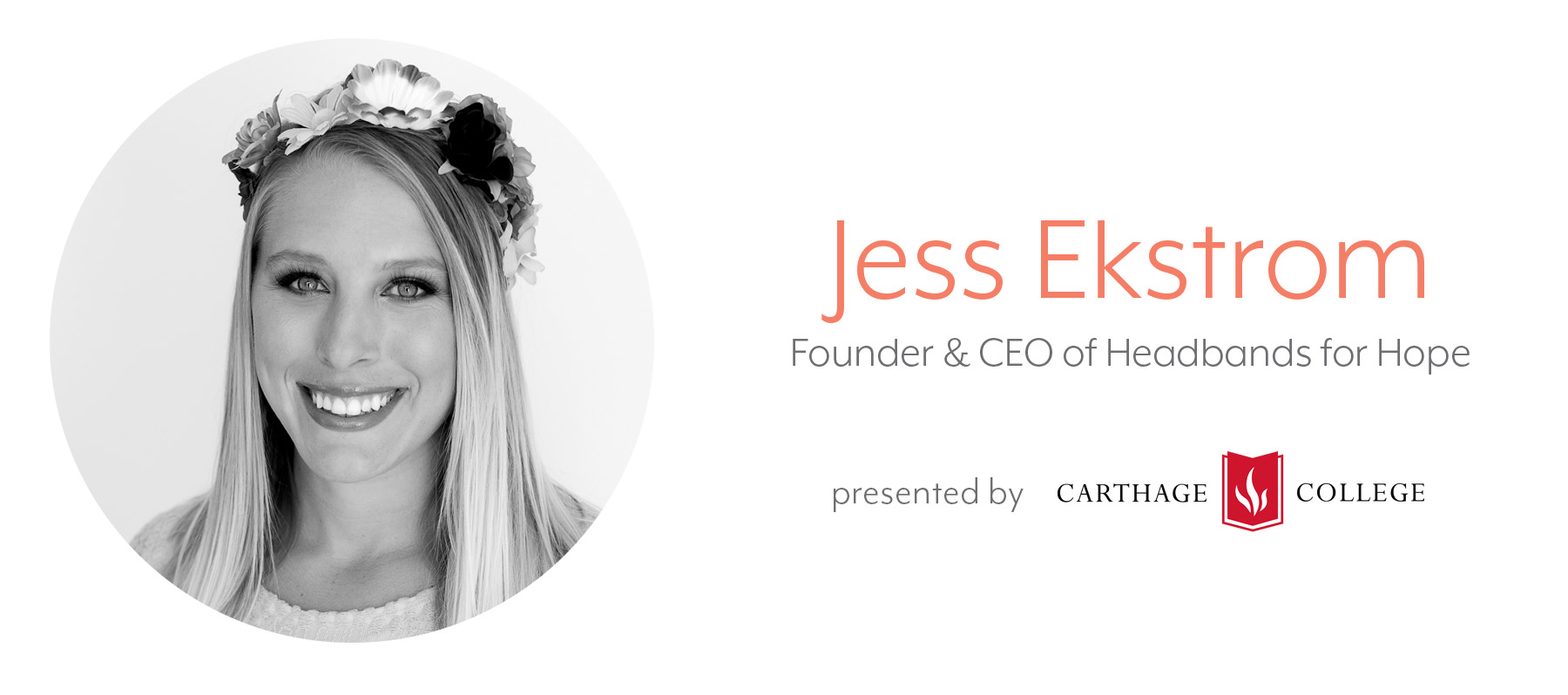 Jess is the founder and CEO of Headbands of Hope, a company she started as a junior in college in 2012. For every headband sold, a headband is given to a child with cancer. The company has been featured on the TODAY Show, Vanity Fair, Seventeen, Good Morning America and more. But more importantly, they've donated over 350,000 headbands to every children's hospital in the United States and 15 countries. Jess is also a professional speaker and the founder of Mic Drop Workshop, an online course with the mission of empowering more women to share their message as a speaker. Jess focuses on increasing workplace engagement and employee empowerment through meaningful work and establishing a healthy relationship with failure. She lives in Raleigh, NC with her husband and standard poodle, Ollie.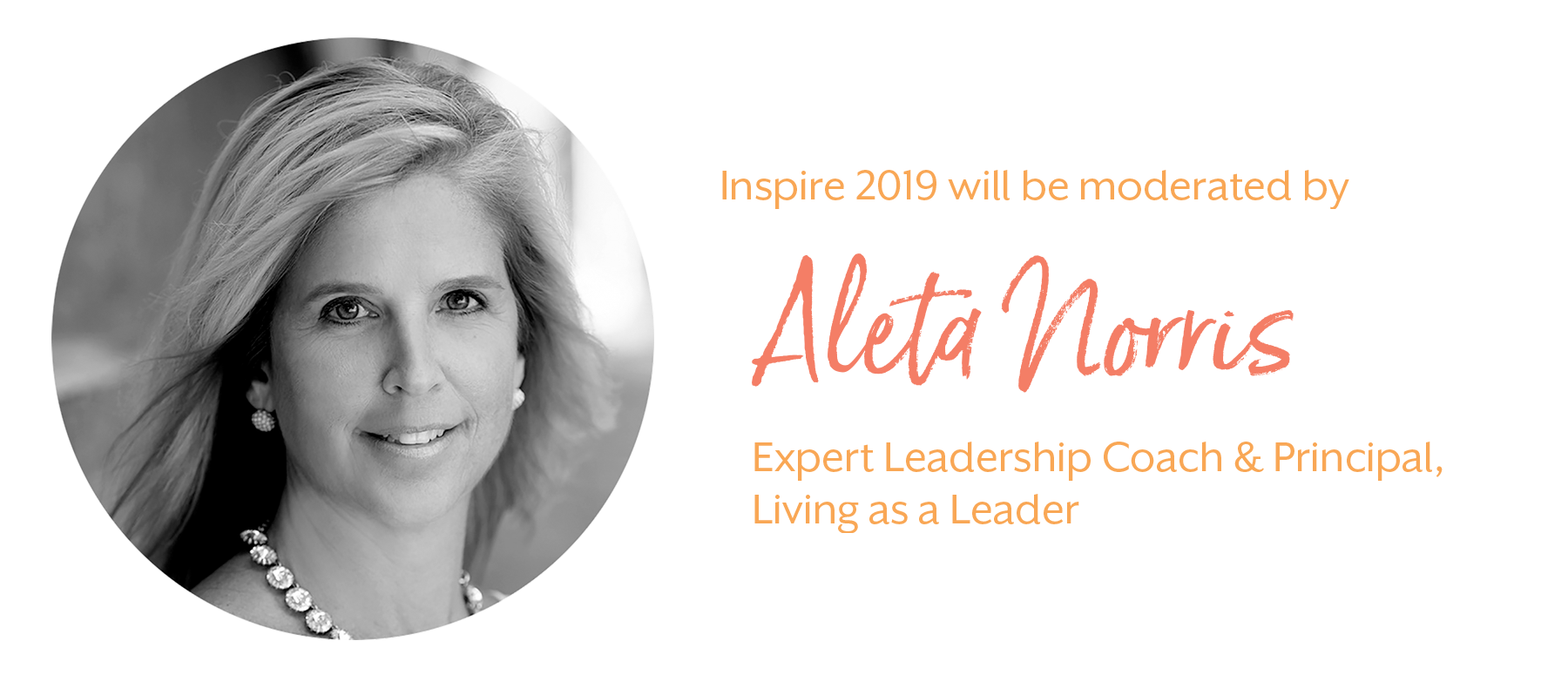 Aleta Norris is an expert leadership coach and trainer with more than 25 years of experience developing leaders. She is also a highly sought-after speaker for annual meetings, keynote engagements, panel discussions and networking groups.
In 1996, along with Nancy Lewis, Aleta co-founded Impact Consulting Group LLC, a broad-services organizational development consulting firm. In 2002, Aleta and Nancy co-founded the Living As A Leader® division, focusing on the effectiveness of leaders at all levels of an organization. Living As A Leader serves dozens of organizations in the Midwest and throughout the country.
Inspire will also showcase the following stories in our community:

Tri My Best encourages physical fitness and fun activity for all ability levels. It is a 'swim/bike/run' event for children (5 & up) and young adults with developmental disabilities including Autism, Cerebral Palsy, Muscular Dystrophy, global delays, etc. Discover how children with ALL abilities are given opportunities to realize their full potential through this inspiring triathlon.

Betsy Ade & the Well-Known Strangers have been entertaining Midwest audiences with their cello infused, alternative pop/rock sound since October 2015. Members Joe Adamek (acoustic guitar), Betsy Ade (lead vocals, guitar), Brittany Lumley (multi-instrumentalist, vocals), Cameron Fair (cello), and John Kulas (bass guitar) have released several EP's (Found, 2015 and Path Away, 2018) and a full length album (Aligned, 2016).  Betsy Ade was a contestant on NBC's The Voice in spring 2019, where she competed on several teams and had an incredible experience learning from some of the best in the music business, including John Legend, Kelly Clarkson & Adam Levine.

Interested in sponsorship?  Contact Brooke Infusino at 262.925.3464.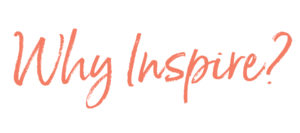 KABA is excited to bring Inspire to Kenosha, WI, for the seventh year! What began as an event with approximately 75 people in a small lecture hall at Carthage College has evolved into a highly produced leadership experience with more than 550 energized professionals engaging with our speakers at each other in the auditorium at Journey Church. The goal of Inspire was to empower attendees to make real connections, learn new and motivating content, and hear uplifting stories the local community – and ultimately help develop better leaders and community members.
And did you know? Proceeds from Inspire directly benefit the KABA Education Foundation! The Foundation, formed in 1996, to develop educational initiatives in collaboration with local Kenosha schools. The Foundation aims to increase graduation and educational attainment rates, improve the overall quality of education and foster the best school system in the state. Some of the initiatives of the Foundation include an elementary school mentoring program, annual scholarship awards for local students attending local schools, and support for various other educational initiatives such as Building our Future and the Gateway Promise Program. Read more about the foundation here.
Previous speakers include:
Victoria Arlen, US Gold Medalist, ESPN on-air personality and Jockey spokesmodel
Greg McKeown, inernational best-selling author
Moran Cerf, Neuroscientist, Northwestern university
Jon Gordon, leadership expert and best-selling author
Rick LaBerge, Chief Operations Officer, Haribo North America
Hannah Brencher, Author, TED Speaker & Social Activist
Christine Specht, CEO, Cousins Subs
Kurt Penn, CEO, Good Foods Group
Chris VanEtten, U.S. Marine vet, double amputee and Jockey spokesmodel
Ben Brenton, Chief Innovation Officer, Snap-on Inc.
Richard Sheridan, author of Joy, Inc.
Jeff Shinaberger, author of More or Less
What inspires YOU?
KABA asked people across the Kenosha community and at a past Inspire event what inspires them.  To see more, check out our Facebook page: KABAConnectHere.
On Leadership
The Inspire On Leadership quarterly columns are designed to share thoughts on leadership from local business and community leaders and features a regular column from leadership expert Aleta Norris of Living as a Leader.
Summer 2019
Tips for First Time Managers
By Aleta Norris, Principal, Living as a Leader
True LEADERS must be SERVANTS first!
By Tamarra Coleman, Executive Director of the Shalom Center of Interfaith Network of Kenosha County, Inc.
Spring 2019
Time for extreme self care
By Aleta Norris, Principal, Living as a Leader
Work hard. Treat people the right way. Be accountable. Lead by example.
Jake McGhee is the Chief Executive Officer of the Boys & Girls Club of Kenosha
Fall 2018
Responsibility Requires Confidence
By Aleta Norris, Principal, Living as a Leader
The ROI that Beats the Stock Market 
By Lynn Debilzen, Manager, Birth to 8, Building our Future
Summer 2018
Leadership is Everywhere
By Aleta Norris, Principal, Living as a Leader
Something Entirely my Own
Kimberly Warner, Owner, Authentique Gifts in Downtown Kenosha
Spring 2018
This is what it's come to?
By Aleta Norris, Principal, Living as a Leader
One step to increased employee retention
By Jonathan Reynolds, CEO at Titus Talent & Certified Partner at The Predictive Index
Summer 2017
Leading Change
By Aleta Norris, Principal, Living as a Leader
A passion for lifelong learning
By Dr. Sue Savaglio-Jarvis, Superintendent of the Kenosha Unified School District
Spring 2017
Understand Yourself and Others
By Aleta Norris, Principal, Living as a Leader
Fall 2016
Accidental Leadership
By Aleta Norris, Principal, Living as a Leader
The ROI of community involvement
By Jayne Herring, Director of Marketing & Communications, Gateway Technical College
Summer 2016
Set Employees Up For Success
By Aleta Norris, Principal, Living as a Leader
Leaders: Bring your passion
By Annette Stitch, Quality Assurance Manager, Fair Oaks Farms & President, YLink
Spring 2016
Ask Them How They're Doing
By Aleta Norris, Principal, Living as a Leader
Learning vs. Mistakes
By Jean Moran, recently retired CEO of LMI Packaging Solutions & Executive Director at Building Our Future
Winter 2016
Missed Opportunities of Leaders
By Aleta Norris, Principal, Living as a Leader
The Importance of Having a Vision
By Michael Pollocoff, recently retired Village Administrator, Village of Pleasant Prairie
Fall 2015
Leadership and Positive Feedback
By Aleta Norris, Principal, Living as a Leader
Learning from Leaders in our Community
By Todd Battle, President, Kenosha Area Business Alliance
Recommended Resources
Below is a list of books, videos and other resources that will take you further along on your leadership journey and expose you to innovative community concepts taking place throughout the country.  Some of these inspirational leaders have spoken at a past Inspire events.