Inspire
Inspire is a series of activities, events and resources designed to empower existing and emerging leaders to create change in our community. As part of this platform, KABA hosts a one-day leadership experience to challenge and inspire attendees to walk away with ideas on how they can be a better leader in their careers, communities, and personal lives.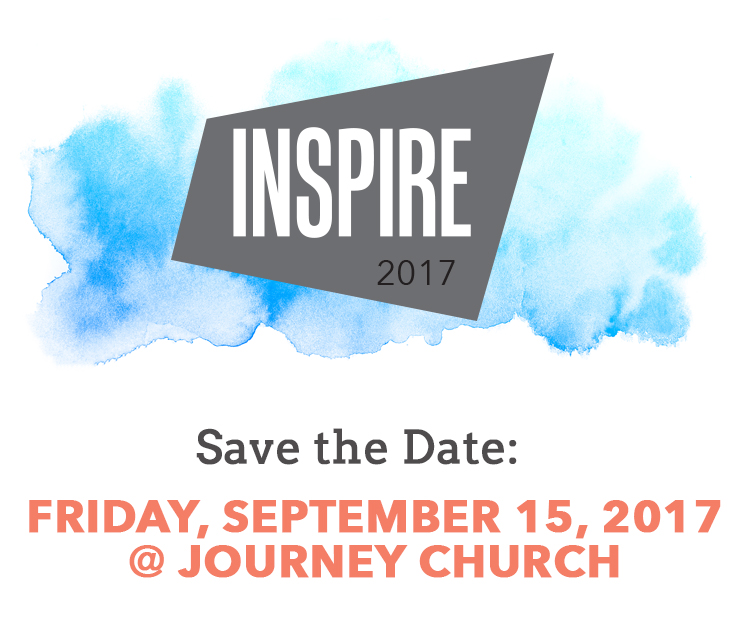 About Inspire 2017
Inspire 2017 is a premier one-day leadership development experience located centrally in the Chicago- Milwaukee corridor, featuring…
High-caliber national and regional speakers & experts
Inspirational content to elevate your leadership journey
Leadership action planning sessions
Copy of the book The Energy Bus, hardcover journal, lunch/refreshments & entertainment
After-conference social
Whether you're a top leader in your organization, or stepping into a new position, Inspire will build your capacity to become a leader worth following.
You don't want to miss this – look for more information and registration to be available soon!
Inspire 2016 photos
Inspire 2017 will feature international best-selling author and speaker Jon Gordon.  Jon has written more than a dozen books including The Power of Positive Leadership and The Energy Bus.  His engaging talks and principles inspire people and organizations to work with more vision, passion, positivity, and purpose.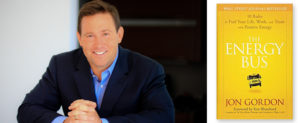 jongordon.com
"Inspire is a particularly good value both because of the leadership insights it provides and the convenience of its location. Every team we have sent has been inspired by the local and national leaders who have spoken. The energy and creative thinking that ensues as a result of the networking opportunities is something we believe is a real value to our leaders, and to our company."
– Jean Moran, Retired CEO, LMI Packaging Solutions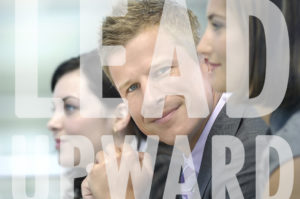 Join KABA & Living as a Leader as we discuss the problem of power, six strategies to "lead upward," and a five-step process for a "lead upward" conversation.
Other Upcoming Events
Lead Upward Leadership Breakfast
Date: Wednesday, June 7, 2017
Time: 7:00 – 7:30 a.m. – Registration, Breakfast & Networking | 7:30 – 9:30 a.m. – Presentation
Location: Kenosha Country Club, 500 – 13th Avenue, Kenosha, WI 53142
In your day to day job, do you ever find yourself asking the following?
How can I be better at giving my boss feedback?
How can I get more of my boss's time?
My boss won't develop me-how can I have that conversation?
I don't know my boss's vision for me or the team-how can I get her to tell me?
In all of these cases, the real question is: How can I lead upward? Sometimes it's called "managing up." What exactly is "leading upward?"
Leading upward is influencing your boss (or another person of power) to get a mutually beneficial result.
What inspires YOU?
We asked people across the Kenosha community and at the Inspire 2016 event what inspires them.  To see more, check out our Facebook page: KABAConnectHere.
"Leaders at Frontida Assisted Living have benefited from the nuggets of truth that we are reminded of at every Inspire event. We believe that our investment in our team members' growth, through this event, has contributed to our positive company culture, our increased employee retention, and being named a Top Workplace."
– Crystal Miller, President, Frontida Assisted Living
On Leadership
The Inspire On Leadership quarterly columns are designed to share thoughts on leadership from local business and community leaders and features a regular column from leadership expert Aleta Norris of Living as a Leader.
Spring 2017
Winter 2017
Fall 2016
Summer 2016
Recommended Resources
Below is a list of books, videos and other resources that will take you further along on your leadership journey and expose you to innovative community concepts taking place throughout the country.  Some of these inspirational leaders have spoken at a past Inspire events.